For Immediate Release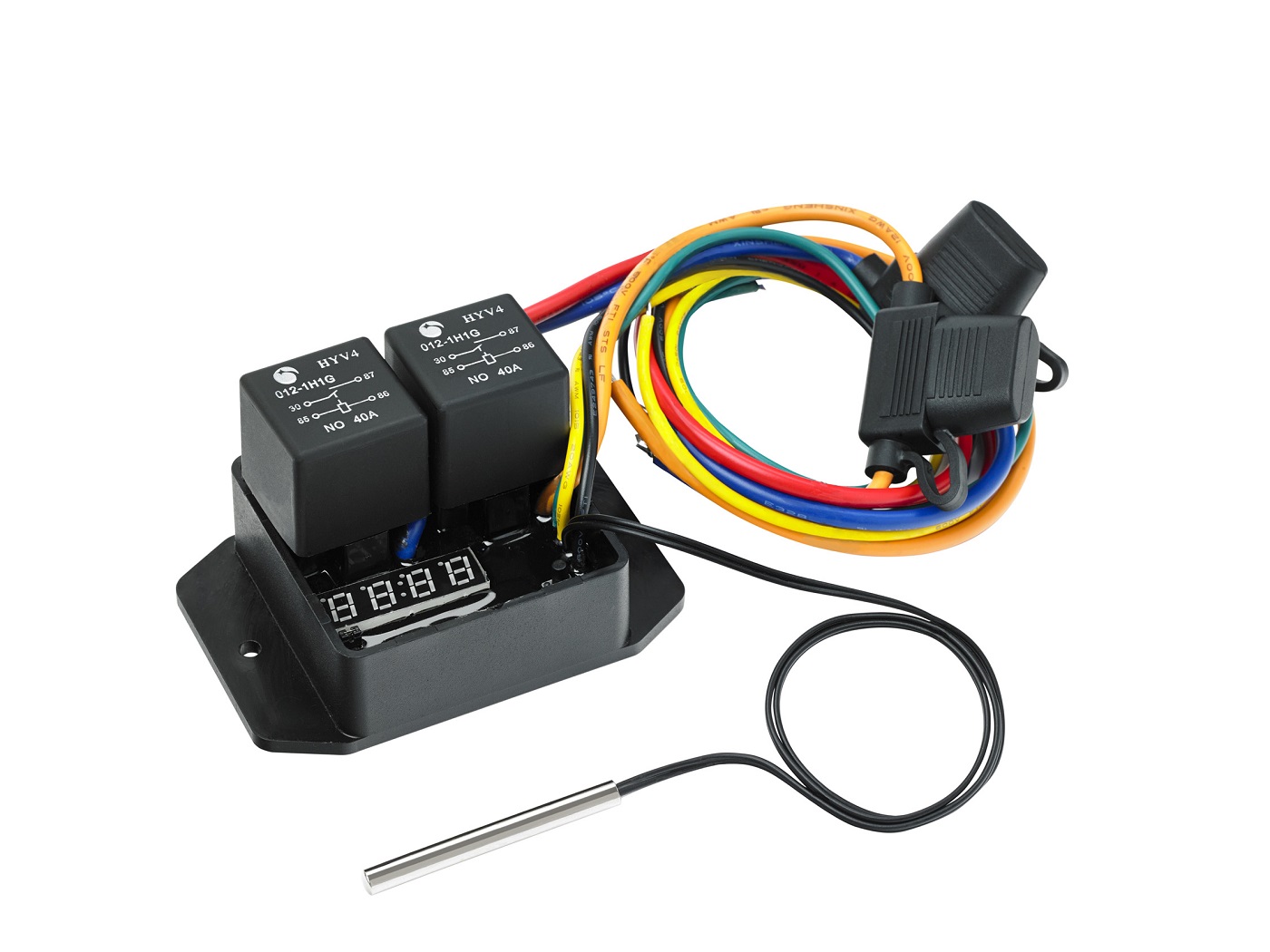 THERMATIC FAN SWITCH KIT – Part #0444 – UPDATED!
Altona North, Victoria, Wednesday 10th 2016 Iconic Australian automotive cooling manufacturer, Davies, Craig Pty Ltd has updated the very popular Digital Thermatic Fan Switch Part #0444.
The major update – the Thermal Sensor probe can now measure air or water temperature!
Probe connection has been extended to 900mm
Suitable for both 12v & 24v electrical systems (subject to the two 12v relays being changed)
Adjustable temperature setting button, a simple change from Centigrade to Fahrenheit
Increase to 5°c for fan shut down
Increase to 10 secs. for second fan engagement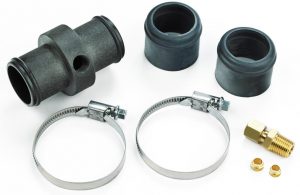 The Digital Thermatic Switch will operate one or two fans. The second fan (if applicable) will kick in 10 seconds after Fan #1 commences at your targeted/set temperature. The fans will operate until the air temperature is reduced by 5°c from the set/targeted temperature.
The Australian designed Digital Thermatic Fan Switch Kit can be used with all Davies Craig Thermatic Fans, EWP's as well as competitor's electric water pumps and fans.
Adjustable temperature settings – 40ºC to 110ºC (104ºF to 230ºF).
The probe senses air temperature as it passes through the radiator. The probe is locked in between the fins of the radiator close to the top, hot water inlet.
COOLANT SENSING APPLICATION: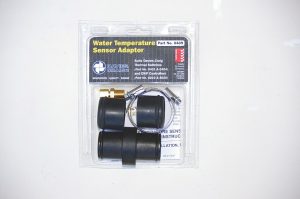 The probe can now be placed directly into the cooling system. To help you identify if your #0444 is capable of water/coolant applications, the sensor cable will be 90cm in length. The earlier units have a 50cm cable.
***Note: You will require a Temperature Sensor Adaptor Kit (Part #0409) for coolant sensing. Ensure you have a current #0409 which includes both 5mm & 6mm olives. A day-glow star burst on the packaging will identify its inclusion. Contact us directly to obtain a 5mm olive. (Part #10408)
For more information: