We perform design integration services where bespoke solutions are required utilizing state of the art 3D parametric CAD software. This enables us to take

a project from the initial concept phase to prototype and finally production. We have a fully equipped manufacturing workshop that enables us to do aluminium fabrication. We can profile cut, bend, roll and weld aluminium. We also work with stainless steel and mild steel.
We can profile cut aluminium up to 20 mm thick using our in-house HAAS Gantry profile cutter. It delivers a very accurate and clean cut that enhances the final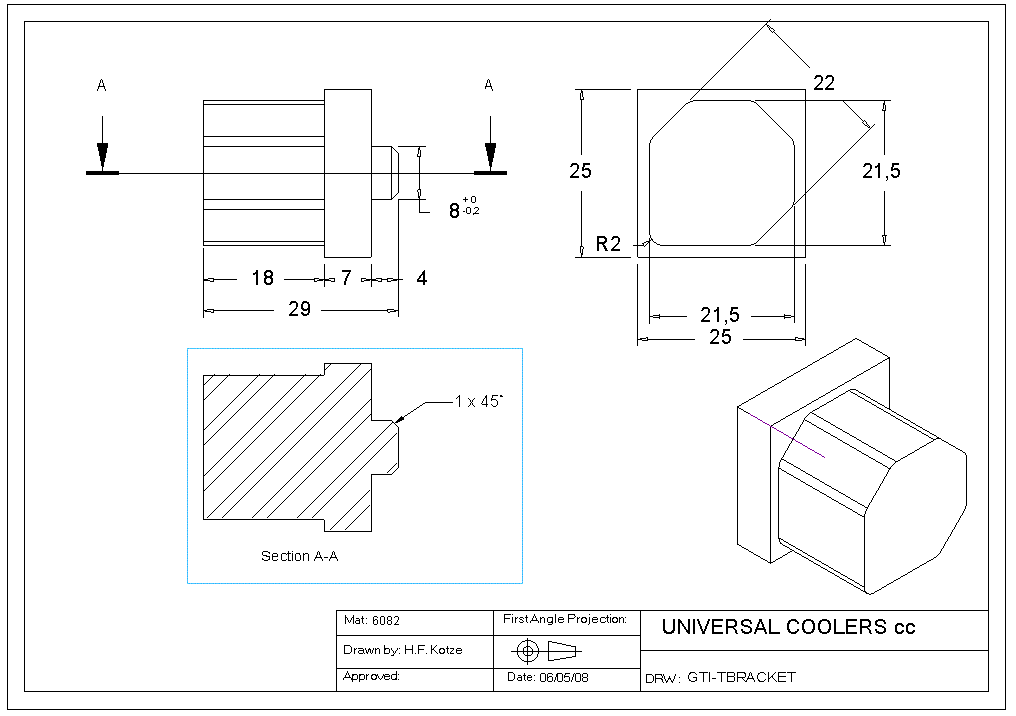 quality of the product being made. It is also suitable for other soft materials such as perspex, wood. etc.
We have the following manufacturing equipment:
1 x HAAS SR-100 Gantry – profile cutter
1 x 30 ton press brake
3 x 300 amp AC/DC water-cooled welding machines
1 x 1 meter manual lathe
1 x 1.3 meter guillotine
1 x 300 mm diameter cold saw
1 x heavy duty polisher
1 x plate roller
1 x box and pan folder
1 x "Jenny" lip roller
1 x band saw
1 x pedestal drill
1 x disc sander
1 x 12 ton hydraulic press