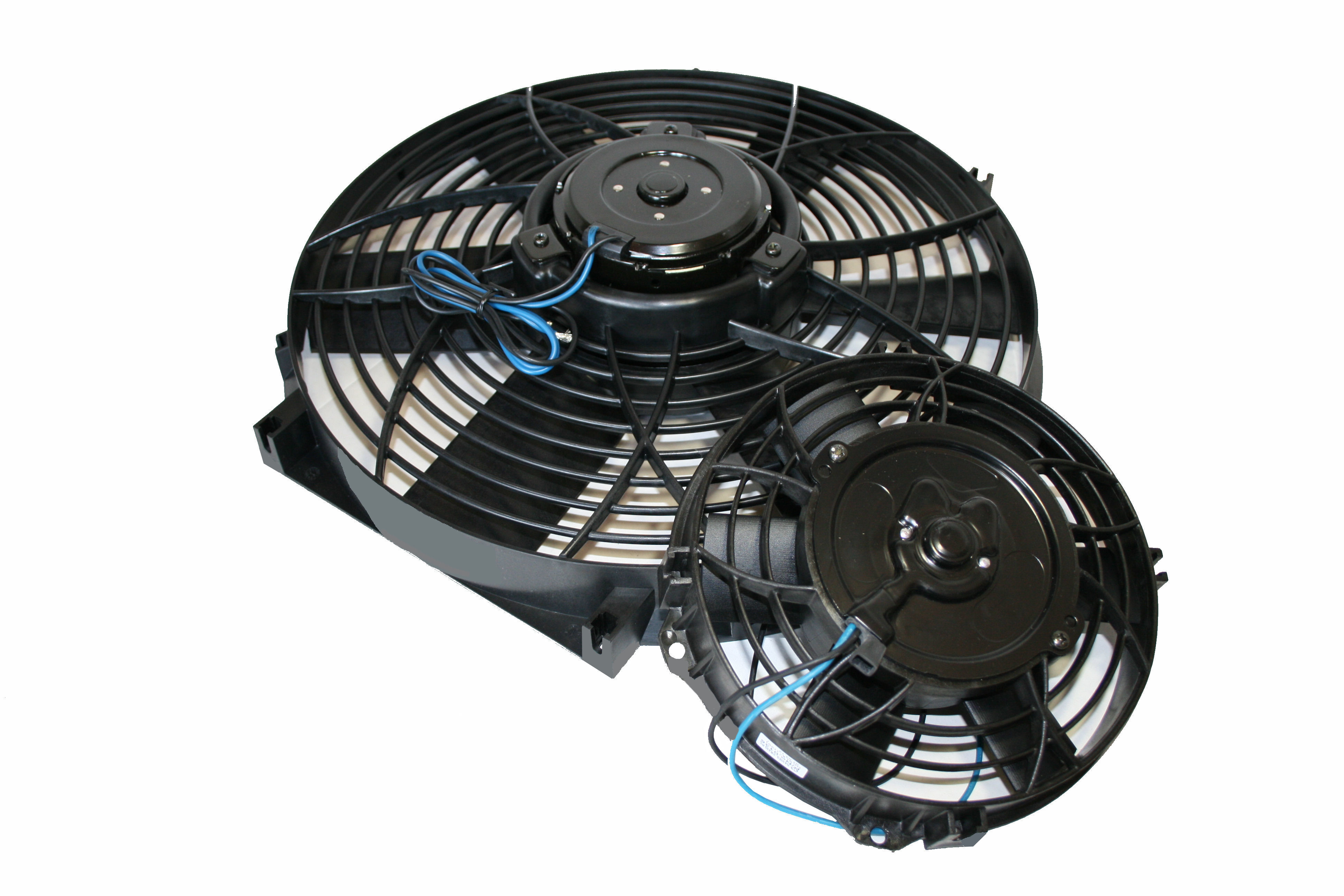 Davies Craig radiator fans are suitable for primary and supplementary add-on cooling on both condenser (air-conditioning) and radiator (engine) cooling applications.
An efficient and economical method of automotive cooling, electric fans are one of the most important cooling components on any vehicle.
Radiator fans provide:
Low profile, high performance
Economical replacement for failed OE fans
Increase in engine power and fuel saving when replacing the fan clutch and mechanical belt-driven fan assemblies
Cooler running engine
Constant air flow regardless of vehicle speed across the radiator or condenser
More mounting options –reversible blades for pusher or puller applications
12 & 24 VDC models are available.

Installation instructions for DC Fans
Request a Quote