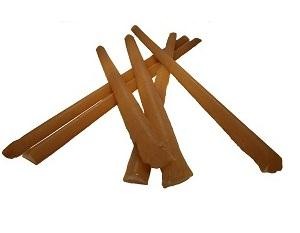 Instructions for Hot Melt Sticks
Hot Melt Sticks are used for the repair of radiator and intercooler cores.
Specifications
The sticks are made of a Thermoplastic Polyamide Resin.
The material is non hazardous, but sufficient ventilation is required.
Polyamide Resin has a good chemical resistance for water, weak acids, diluted alkaline, hydrocarbons, oil and grease.
It is not resistant to Alcohol, Ketonen and Esters.
Polyamide Resins are hygroscopic, meaning that they absorb humidity from the air. Keep the material stored in a closed plastic bag to prevent contamination with water.
Request a Quote