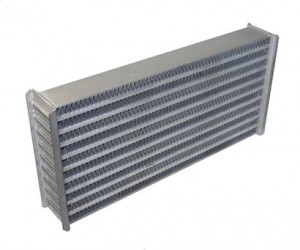 We are able to supply a wide variety of high performance intercooler cores with the tube-and-fin design. Some with extruded tubes and others with internal foil turbulators. The following core thicknesses are possible: 40, 50, 62, 70, 85 and 100 mm
We stock a range of standard cores, but custom sizes are possible on request.
We are able to manufacture complete intercoolers according to the customers requirements.
Request a Quote