Our range of on- and off-road fan blades consist of modular, composite, moulded and metal fan blades.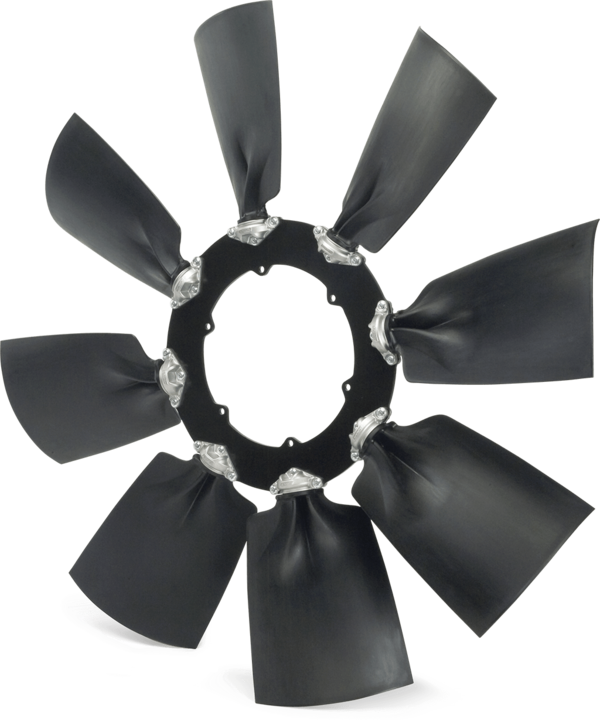 Modular Fans offer greater flexibility in design and manufacturing for optimal performance plus faster, easier testing and prototyping. The fans are constructed with innovative clamshell knuckles that clamp each blade to the steel-center disk. This allows blades to be set to a specific pitch angle. These fans feature a selection of computer-optimized blade designs for maximum efficiency and advanced engine cooling. These blades are available in up to 1 829 mm diameter.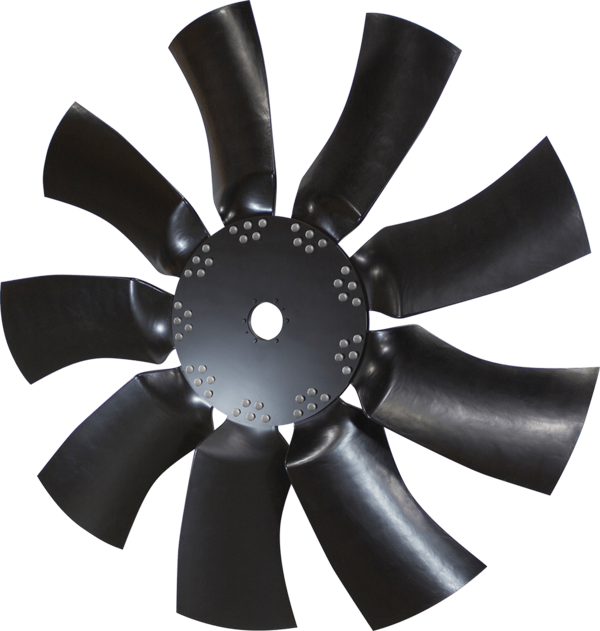 Composite Standard Fans feature plastic fan blades attached to metal spiders. This gives you the best of both worlds. You get a metal fan's capability to twist the fan blade angle. Plus you receive the lighter weight and added efficiency of plastic fans. They are available in up to 2 438 mm diameter.
Moulded axial fan blades are precisely that, a moulded nylon blade with a metal center disc. They are lightweight and efficient. These blades are available in up to 864 mm diameter.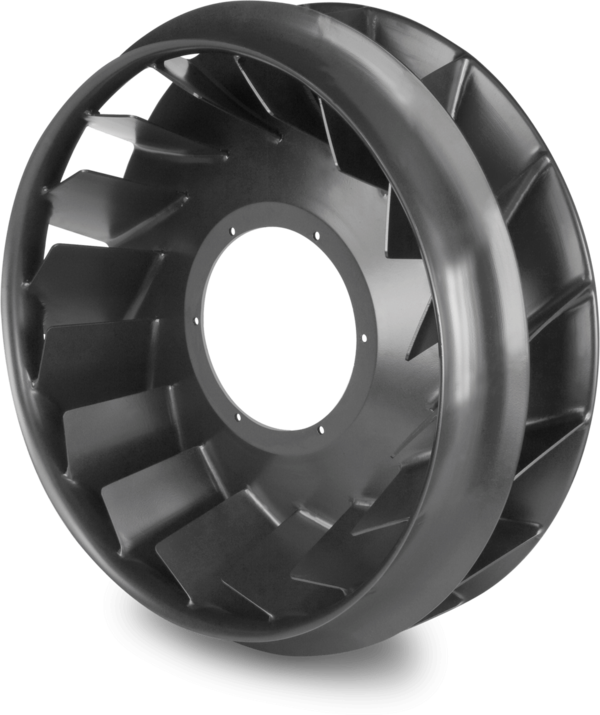 Part of the moulded fan blades are the HEHF, which is a combination of the best features of axial-, mixed- and radial-flow technology-minus all the disadvantages. This innovative high-efficiency, hybrid-flow technology means the ultimate airflow solution to meet the demands of EPA10, Euro VI and Tier 4 engines. Patented design optimized to move air more efficiently around the engine and through the under-hood compartment with the highest available efficiency and lowest noise. These blades are available in a 550 and 750 mm diameter.
Metal Standard Fans are custom designed to meet your precise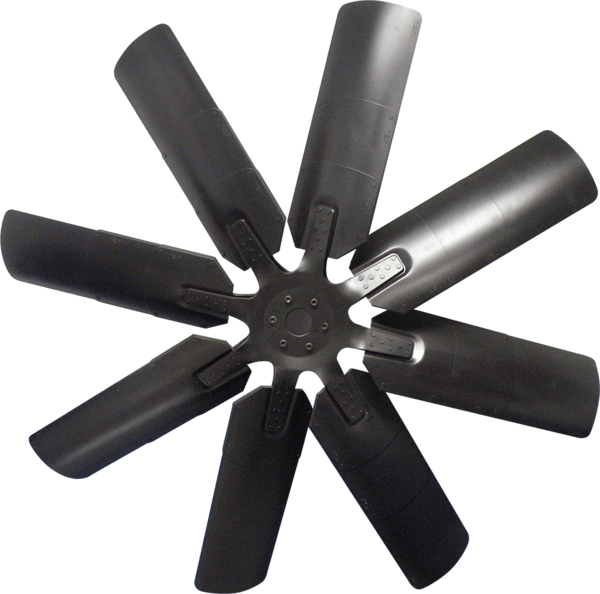 application requirements for airflow, size, blade width, shroud type, tip clearance, fan pulley ratio, fan speed range and other factors. Our experienced and technical experts work with you to determine the right fan for your light-, medium- or heavy-duty cooling needs for both on- and off highway applications. The metal blades are available in up to 2 438 mm diameters.
Request a Quote