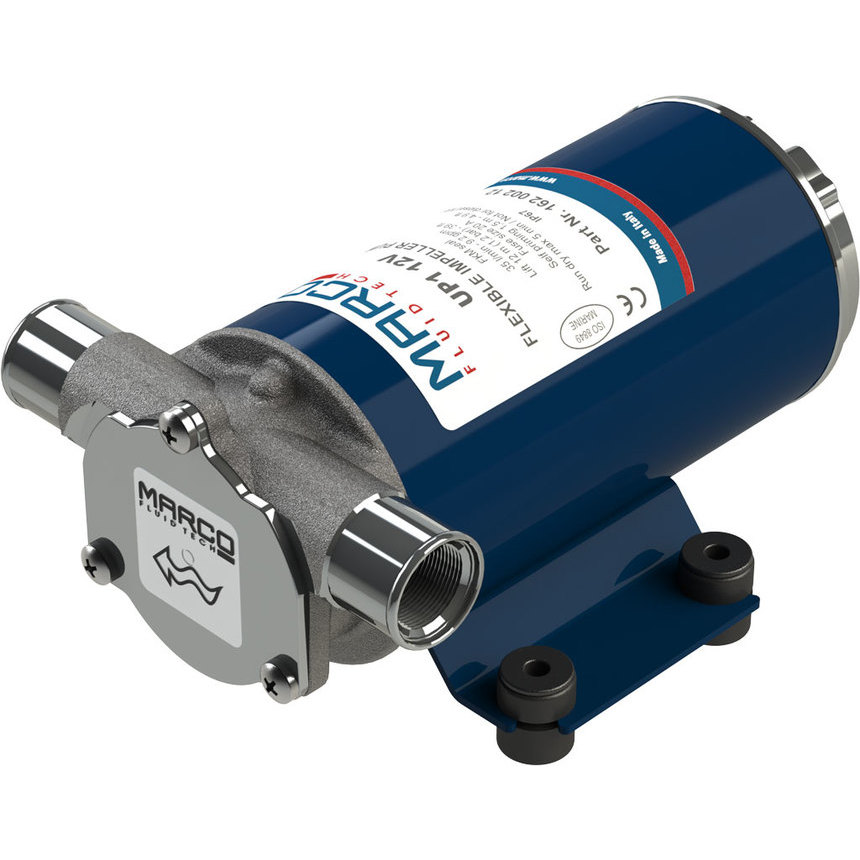 Our range of Marco water pumps are reversible, self-priming high pressure electric water pumps with either rubber impellers or PTFE helical gears. Brass gears are also possible.
Rubber impellers guarantee high flow rates and the passage of small impurities in waste water.
PTFE gears guarantee constant pressure, heavy duty cycles, lower noise levels and excellent resistance to chemicals.
The range also includes a stainless steel bodied pump with either a Viton or EPDM seal for aggressive fluids.
The electric water pump range has a maximum flow rate of 46 l/min and a maximum pressure of 7 bar.
Click here for more information on our range of electric centrifugal automotive water pumps.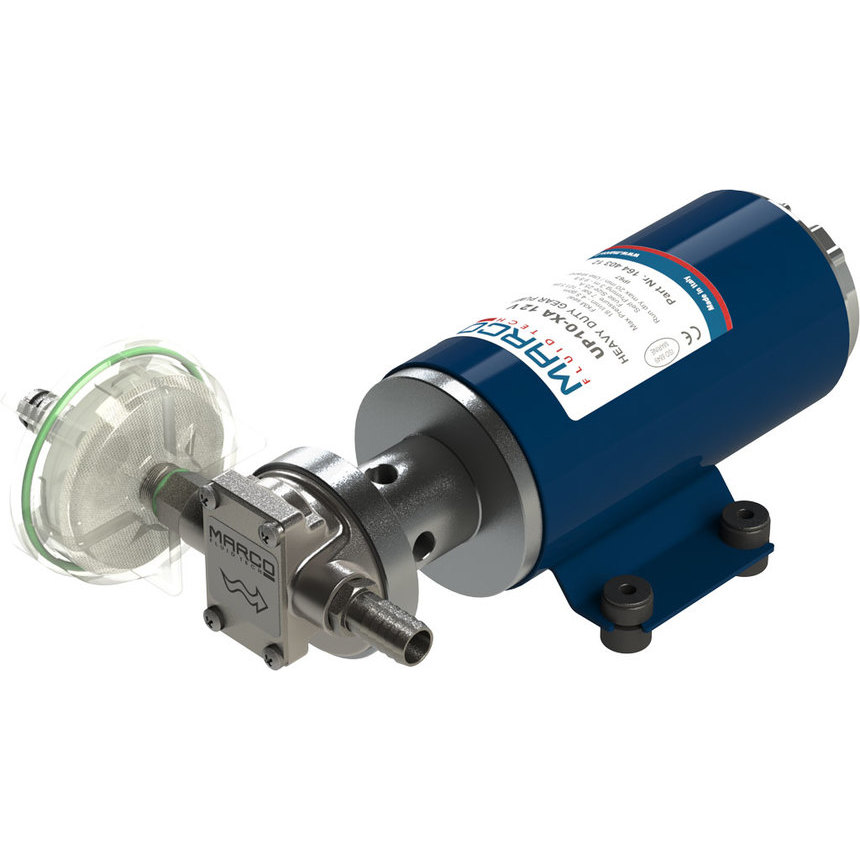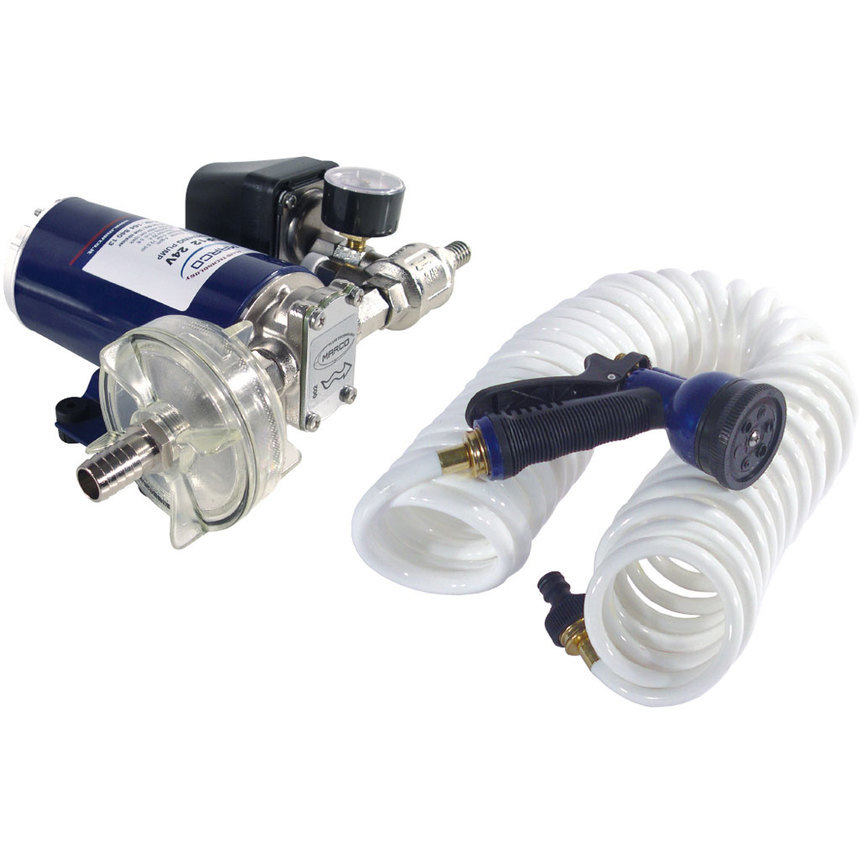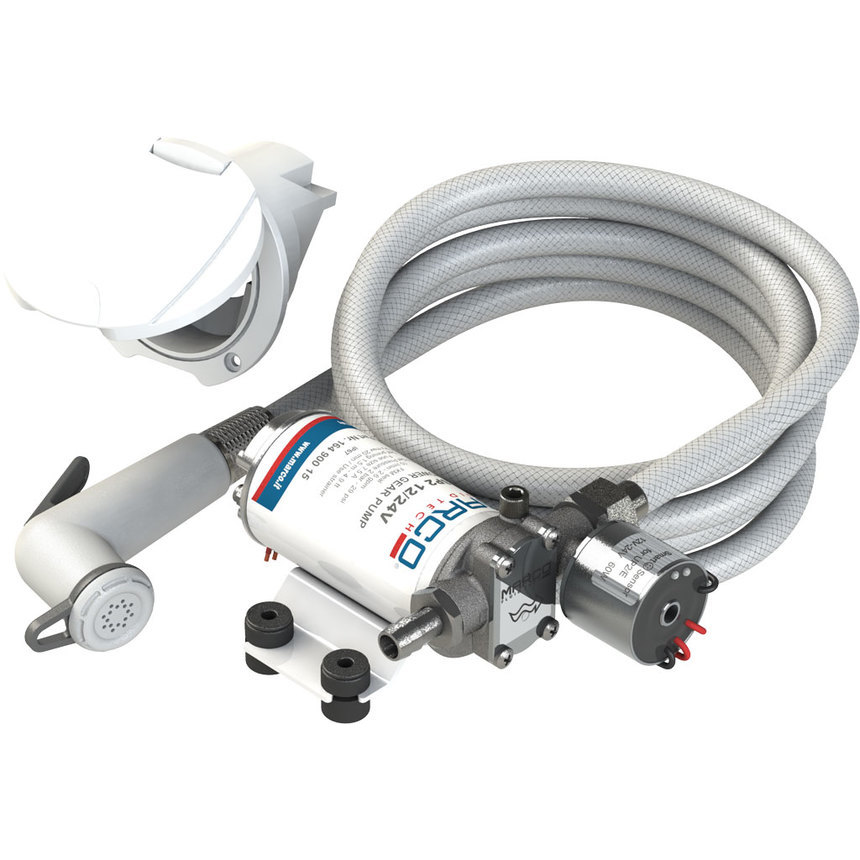 Request a Quote