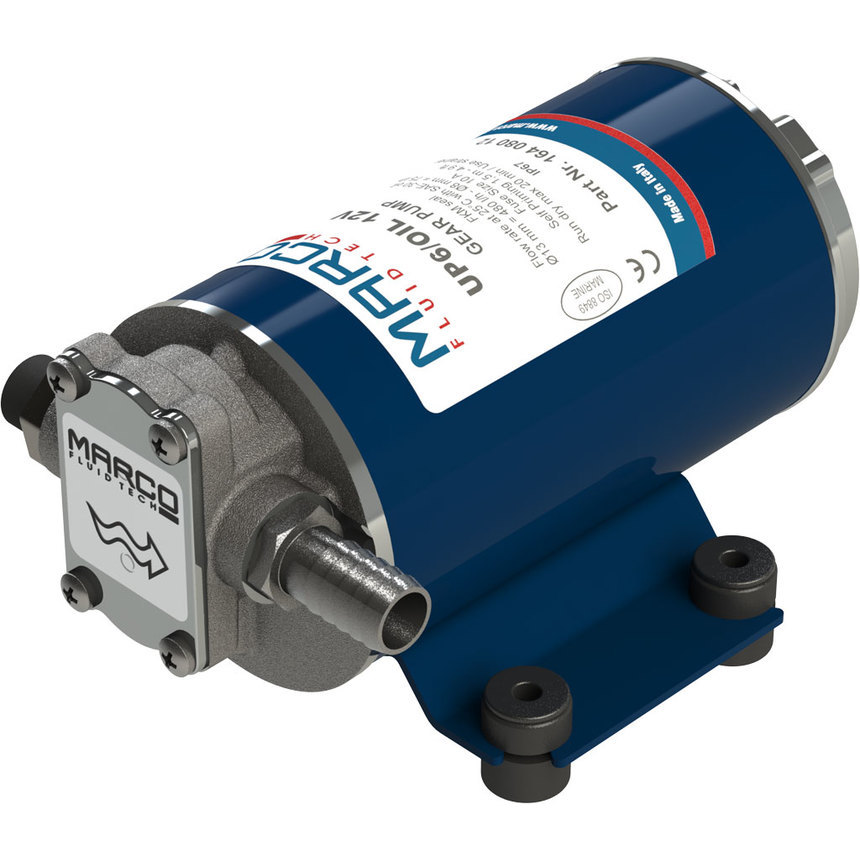 Our range of reversible oil transfer pumps is self-priming and has bronze gear for transfer of lubricating oils and viscous fluids.
Helical bronze gears guarantee constant pressure, heavy duty cycles, less noise and can operate in the absence of liquid.
A gear pump uses the meshing of gears to pump fluid by displacement. They are one of the most common types of pumps for hydraulic fluid applications.
These pumps are available in versions with an integrated on-off switch or flow reverser switch, a kit with an on-off switch and battery clips and a kit with electronic control.
Typical applications of this pump are the circulation of gearbox or differential oil for remote oil cooling.
The maximum working pressure possible is 3 bar and the maximum flow is 18 l/min with SAE30 oil at 25°C.
Request a Quote