Our range of fan drives are heavy duty units that are suitable for most on- and off-road applications, for example: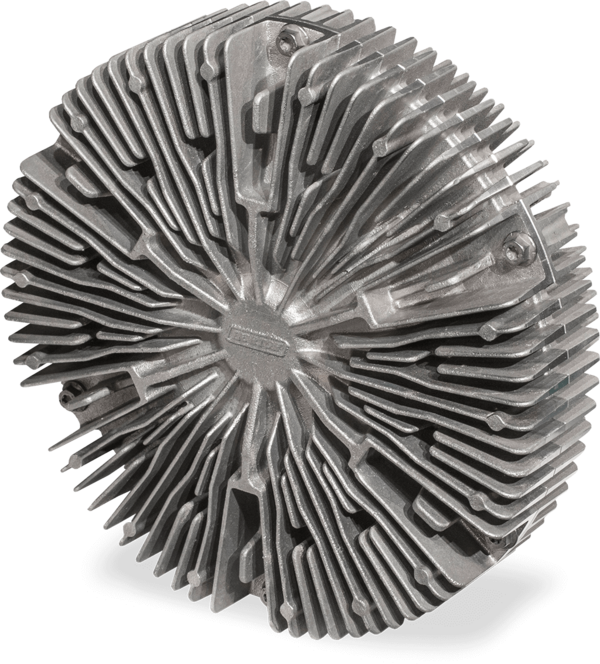 Military vehicles
Earthmoving machinery
Mining machinery
Compressors
Generators
Forklifts
The range consists of variable speed, two-speed and on/off fan drives. Variable speed drives include fully variable drives with a programmable controller, PWM controllable drives and viscous fan drives. The top of the range drive can handle up to 2 500 Nm, a blade size up to 2 438 mm and engine power of up to 2 983 kW. Fully variable design offers significant fuel savings, reduced fan noise, more available horsepower, high torque and improved cooling with increased airflow.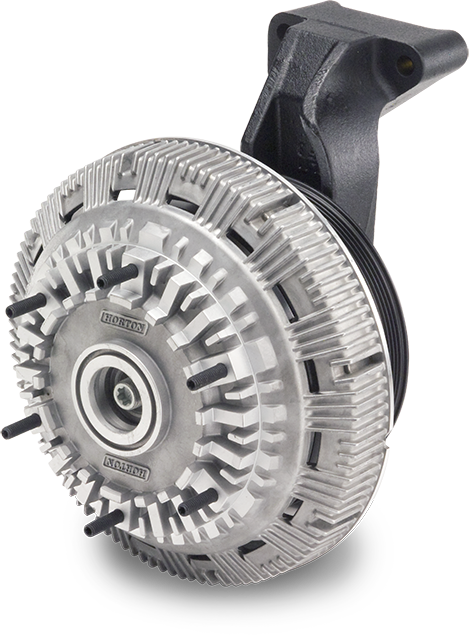 Two-Speed Fan Drives alternate between eddy current and spring-actuated cooling. While using eddy current, the fan drive turns the fan at a lower speed, which reduces operating noise, increases available horsepower for auxiliary systems and minimizes radiator abrasion from dust and debris. It spring-actuates when more cooling is needed, running the fan at full input speed. It also provides faster engine warm-ups in cold weather. Two-Speed Fan Drives are suitable for up to 447 kW engines.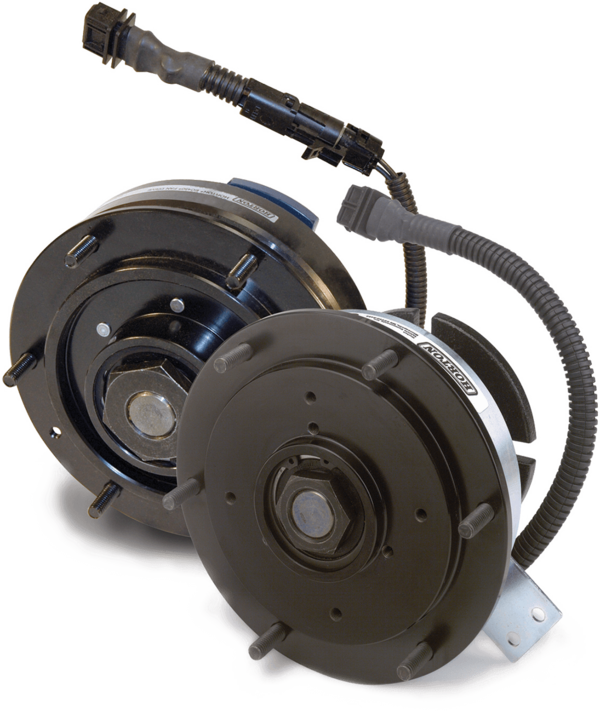 On/Off fan drives are either pneumatically or electromagnetically controlled. The On/Off Pneumatic Fan Drive engages only when cooling is needed, resulting in reduced horsepower and fuel consumption. In the off mode, the drive completely disengages. The drive is engine controlled, providing the best possible response time. When engaged, the drive can deliver the maximum torque required by high-airflow capacity fans, without slipping. Electromagnetic On/Off Fan Drives delivers efficient cooling while improving engine performance in today's demanding diesel engines. And the no-slip operation responds quickly to cooling requirements in off-highway equipment, medium-duty trucks and buses.
Request a Quote